Building Wealth Today for Tomorrow
Back-to-back financial empowerment and resources featuring a Financial Empowerment Summit and Financial Services Career Fair.
HOPE Inside
Introducing HOPE Inside, an initiative offering credit and money management resources for free to all Chicago residents.
Scholarship Opportunities
The Treasurer's office annually awards non-renewable scholarships, sponsored by BMO Harris Bank, to support the cost of attending the first year of college to two CPS high school seniors.
Advancing Equity in Banking Commission
The Advancing Equity in Banking Commission (AEBC) is a network of prominent banking institutions anchored in Illinois and committed to advancing equity and eliminating systemic racism in the banking industry through equitable hiring and lending and investment in Black neighborhoods.
CTO Upcoming & Past Events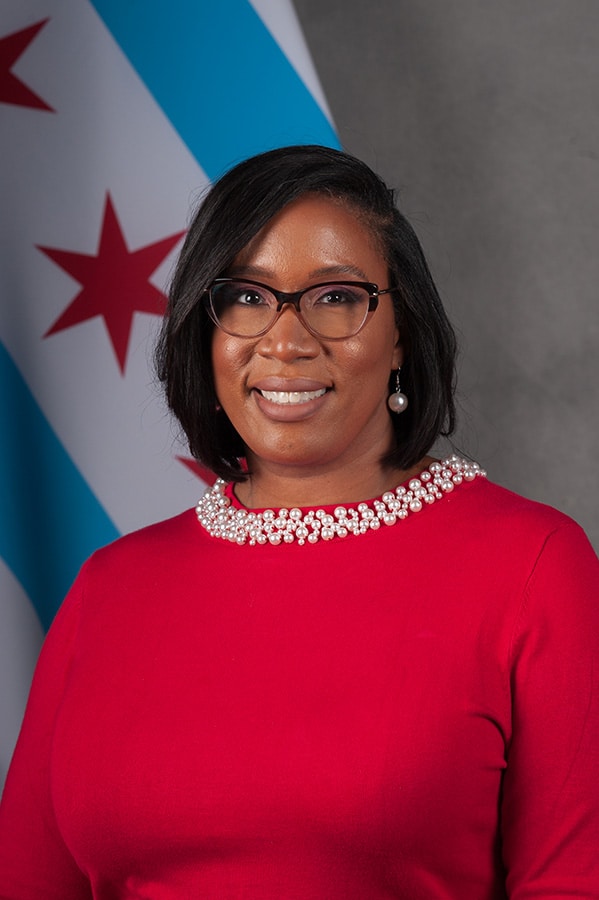 "It's essential that we provide some relief for the businesses and working families, especially those in the under-resourced and disinvested communities that are hurting right now"

In May 2019, Melissa Conyears-Ervin made history when she was sworn in as City Treasurer for the City of Chicago, the first African American woman ever to be elected to the position without prior appointment. As City Treasurer, she is committed to using a positive, results-oriented approach with city departments. She will work to restore the public's trust in government–good government–that works for the people and apply an equity lens to all of the office's programs and outreach. She will audit every department every year to cut waste and root out fraud and mismanagement, as well as to recommend modernization tactics and best practices that could result in millions of dollars of savings annually.
Check out the Latest Episode On-Demand.
Money Mondays With Melissa
"Money Mondays" reminds us to pay attention to our financial well-being. Experts from the financial services industry share information and advice that builds a path to a more prosperous future.
Beyond the walls of City Hall, it is the mission of the Treasurer to help financially empower the residents of Chicago. This year, we are expanding to also address the interests and needs of residents along the entire financial health spectrum. We are introducing a new series entitled "Wealth Wednesdays," which serves as an opportunity for individuals with success stories to share their story, perspective, and experience.
Watch The Chicago Treasurers Office On-Demand
Watch important videos on money management, financial opportunities, and
teaching from the Chicago Treasurer's Office
More from the Office of the Chicago City Treasurer
Get the latest announcements, posts, press releases, and events.