Treasurer Melissa Conyears-Ervin is the City of Chicago's first elected treasurer in 20 years that was not previously appointed. Serving since 2019, Treasurer Conyears-Ervin manages the city's $9 billion investment portfolio and is responsible for maintaining records and accounts of the city's finances. She serves on four local pension boards with nearly $25 billion under management.
Treasurer Conyears-Ervin career has spanned both the public and private sector. She received a Bachelor of Science in Business and Finance from Eastern Illinois University and earned a Master of Business Administration from Roosevelt University. After graduation, Treasurer Conyears-Ervin worked at Allstate Insurance Corporation for over 15 years.
Previously, Treasurer Conyears-Ervin served as Illinois State Representative for the 10th District, where she passed legislation in Springfield to protect child care services for all parents across the state. She also sponsored legislation that provides more than $221 million to Chicago Public Schools, ensuring that children have the teachers and educational opportunities they need and deserve.
As Treasurer, she has taken a stand against systemic racism in finance, supported Chicago small businesses, developed an RFI process that provides firms a greater level of social responsibility and promoted financial literacy for Chicagoans. In order to help small businesses impacted by COVID-19, The Chicago Community Catalyst Fund was created to provide emergency loans to aid vulnerable Chicago businesses. The Chicago Community Catalyst Fund will invest up to $50 million in the Chicago Small Business Resiliency Loan Fund to provide financial relief.
The Treasurer co-chairs The Commission on Advancing Equity in Banking which is a network of prominent banking institutions anchored in Illinois. They are committed to advancing equity and eliminating systemic racism in the banking industry through equitable hiring, lending and investment in Black communities.
In 2019, as part of a completely new and groundbreaking RFI process, our office created a broker-dealer scorecard that focuses on a firm's corporate profile, execution metrics, research capabilities, compliance issues and now, for the first time, gives significant weight to a firm's overall efforts in diversity, inclusion and corporate social responsibility.
Treasurer Melissa Conyears-Ervin began hosting "Money Mondays with Melissa", providing Chicagoans with essential financial resources and information. Financial services' experts and local leaders join the Treasurer Mondays to assist in safeguarding financial health and stability. Our office additionally provides resources through weekly newsletters and special events highlighting the Treasurer's mission.
As a lifelong Chicagoan who was raised by a hard-working single mother, Treasurer Conyears-Ervin understands the pressing issues around financial security faced by many Chicagoans. At the same time, she works to represent all Chicagoans in all zip codes, ensuring that the city's investments lead to a more prosperous, safer city for all who call Chicago's diverse communities home.
Treasurer Conyears-Ervin lives in Garfield Park her husband and young daughter.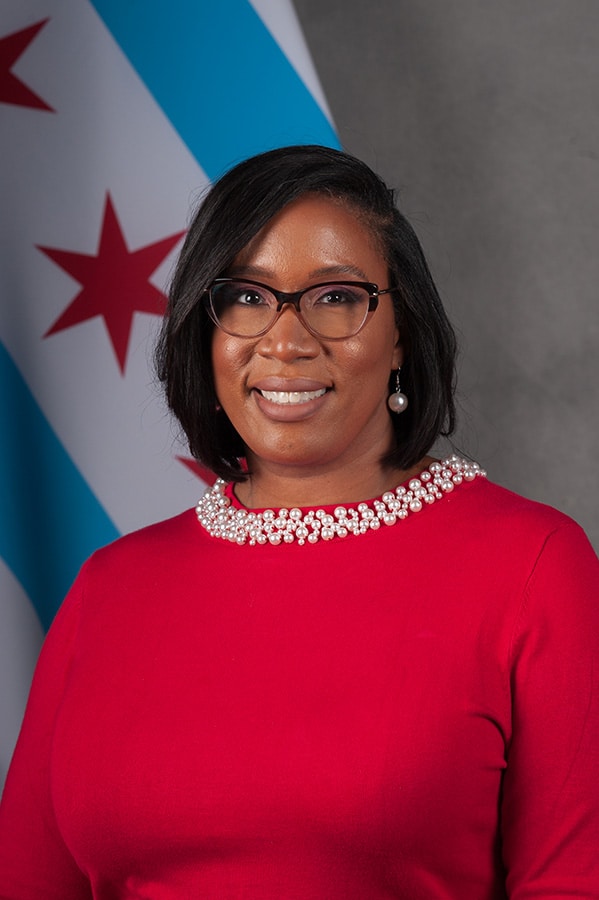 Watch Does The Treasurer's Office Do? Watch Now