Melissa Conyears-Ervin is the first elected City Treasurer of Chicago in more than 20 years who was not previously appointed to the office. She was elected in 2019.
The City Treasurer's Office serves as the banker, investor, and custodian of public funds for the City of Chicago.  As the City's banker, Treasurer Conyears-Ervin's office serves as custodian and manager of all cash holdings and investments for the City of Chicago, totaling more than $10 billion. She also serves as an Ex-Officio Trustee for the four City Pension Funds — Laborers' & Retirement Annuity and Benefit Fund; Firemen's Annuity and Benefit Fund; Chicago Policemen's Annuity & Benefit Fund; and the Municipal Employees' Annuity & Benefit Fund.  
Since taking office Treasurer Conyears-Ervin has presented ongoing financial education programs designed to sharpen people's money management skills and impart their financial knowledge to help create long-term wealth and improve people's lives. In 2020, she launched the first annual Building Wealth Today for Tomorrow Financial Empowerment and Career Summit (BWTT).
At the onset of the pandemic, Treasurer Conyears-Ervin helped create the Chicago Small Business Resiliency Fund, a low-cost loan program. By using The Chicago Catalyst Fund to seed the loan program, more than 750 small businesses were able to weather the crisis. At the same time, she kicked-off "Money Mondays with Melissa," an ongoing program offering money saving tips and advice that helps steer residents to essential financial resources and information. She also launched HOPE Inside, a free credit building and money management program for all Chicagoans. In 2020, she co-founded the Advancing Equity Banking Commission, a network of some of the nation's largest financial services institutions that are tackling the racial disparities in lending, hiring, and community investing in Black and Brown communities in Chicago and across the state.
Upon taking office, the Treasurer created an innovative broker-dealer scorecard measuring the diversity, equity and inclusion of firms doing business with the city.  And to further promote socially responsible investing, she championed a city council ordinance mandating divestment of city funds from fossil fuel holdings. 
During her first term in office, Treasurer Conyears Ervin was named to Crain's Chicago's list of "Notable Executives of Color in Finance" and 'Who's Who in Business," and received a coveted "Stevie Award" for being named "Female Executive of the Year" in the government category. She is also a member of CEO Leadership Council of the Financial Services Pipeline Initiative and on the board of the Chicago Development Fund.  
Treasurer Conyears-Ervin graduated from Eastern Illinois University and earned an MBA from Roosevelt University. After graduation, she was an executive at Allstate Insurance for 15 years until she was elected an Illinois State Representative for the 10th District. As a state legislator, she championed childcare services and education and sponsored legislation that provided $221 million to fund the Chicago Public Schools. 
Treasurer Conyears-Ervin resides in Chicago's Garfield Park neighborhood with her husband and daughter.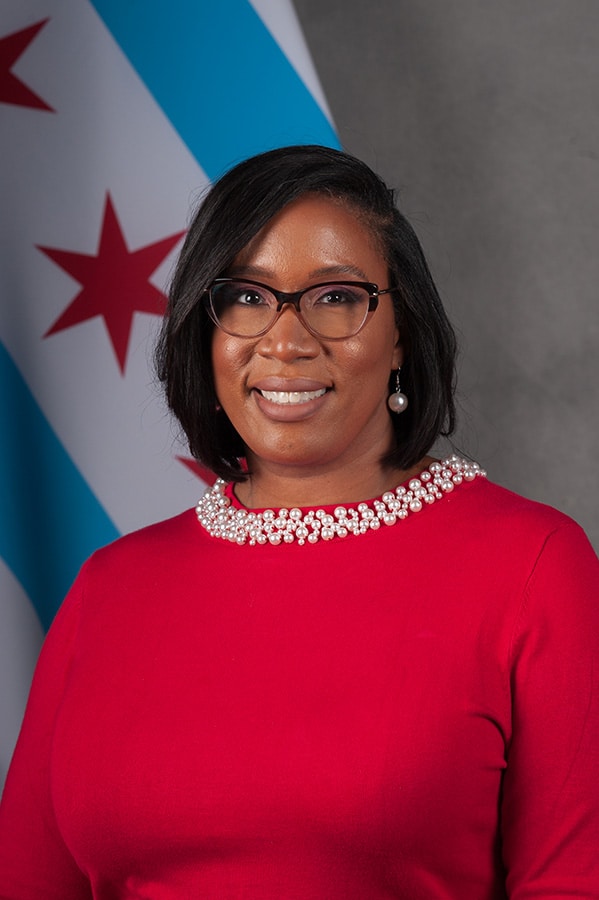 Watch Does The Treasurer's Office Do? Watch Now