Schedule Free Individualized Financial Coaching Today
Melissa Conyears-Ervin, City Treasurer of Chicago and Operation HOPE Partner on exclusive Free Economic Empowerment Programs for All Chicago residents and small business owners!
Introducing HOPE Inside, an initiative offering credit and money management resources for free to all Chicago residents and small business owners. HOPE Inside will provide complimentary services and education to those facing financial challenges, need assistance on debt management, credit score improvement, conversations focused on financial insecurities, building and preserving wealth, and much more! HOPE Inside will provide a mixture of programming and services offered by skilled financial coaches and speakers to include: 
Financial Literacy and Development Workshops focused on creating a personal budget, learning to read and correct errors via your credit report, homeownership steps, and more. 

Coaching Sessions to help you recover from debt and low FICO scores, prepare a budget analysis, establish a plan of action to resolve credit issues, and much more.  Click here to sign up for coaching sessions.

Access to the 700 Credit-Score-Community will include group classes with members who are interested in transforming their finances and preparing for future financial success.
​According to a study by Accenture, participants in similar "HOPE Inside" programs offered around the country, 72% have experienced an average FICO score increase of 35 points within less than five months from entering the program – more than twice the rate of its industry peers.   
"Partnership is the cornerstone of progress, and we are grateful to be forming this new relationship with the City of Chicago. Together, we'll work to empower Chicagoans with a renewed financial mindset and the tools to build a better future for themselves, their families, and the community as a whole. This world-renowned city is full of promise and opportunity, and we look forward to seeing the impact that this Partnership and the financial coaching will bring in the months and years to come," said Operation HOPE founder John Hope Bryant.
Hope Inside Credit & Money Management Program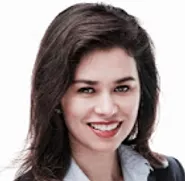 "My name is Gomez Hampton. I contacted Operation HOPE because I would like to buy a house. After being rejected multiple times for a mortgage loan because of my low credit score, I decided to get some help. My fiancé mentioned a program with the Chicago Treasury, so I decided to call and see what it was all about. I spoke to Ms. Natalie Llorente and I was pleasantly surprised. The Credit & Money Management Program was exactly what I needed. At no cost to clients, confidential, and easy to begin. I filled out my forms and got started right away. I started in January 2022, so I am just beginning my journey. When I started I had a Credit Score of 567 and total Past Due Debt of $10,324. Ms. Natalie put me on track with a workplan and assigned me my first tasks. So, I got to work. I had 30 days to report back on my progress. Unfortunately for me, I had a couple of setbacks: paying for unexpected wedding expenses, my son needing my help with his car, and my daughter's upcoming prom costs. When I spoke to Ms. Natalie, I was a little embarrassed. I had already spent most of my tax return. However, as of February 2022, my Credit Score increased to 570 and my Past Due debt decreased to $10,192. I know it's only 3 points and roughly $100 less, but given the circumstances, it's a big win for me. Why? Because that's life, we take one step forward and two steps back. I am grateful to Ms. Natalie for her persistence and not throwing her hands up."
"Sandra came to us extremely distraught over being recently evicted. Originally, she wanted to work on improving her credit score. However, after our first initial session I realized she was desperately in need of some legal help. Sandra was in deep despair and feeling hopeless. She wanted to file for bankruptcy because the landlord had affected her credit by reporting to the credit bureaus that she had a $5,000 past due rent balance. Overcoming this obstacle would be no easy feat. She is working towards independence and currently living in transitional housing. I advised Sandra to seek legal counsel before resorting to bankruptcy. She was able to obtain FREE Legal Aid with a fellow non-profit organization. I am happy to report that they will be assisting her with the original judgment case that is filed against her. She is looking to the bright side of things and hoping to secure housing once her credit is ready."
"Carl Ford came to Operation HOPE through the City of Chicago Treasurer's Office financial literacy webinars in the fall of 2020. He mentioned he was so excited about the "no cost" services. He immediately booked his appointment for credit counseling. During our initial session, I created an action plan for him. While working through his work plan, Carl called the bank and requested a late payment be removed from his files. Additionally, he used one of his stimulus checks as collateral to obtain a secured card to build his credit score. He began with a credit score of 620, and he now has a credit score of 699. He is so excited about his progress that he plans to enroll in our Homeownership workshop and the Entrepreneurship Training Program (ETP)."
Sign-Up to Improve Your Finances Today
Get the latest announcements, posts, press releases, and events.