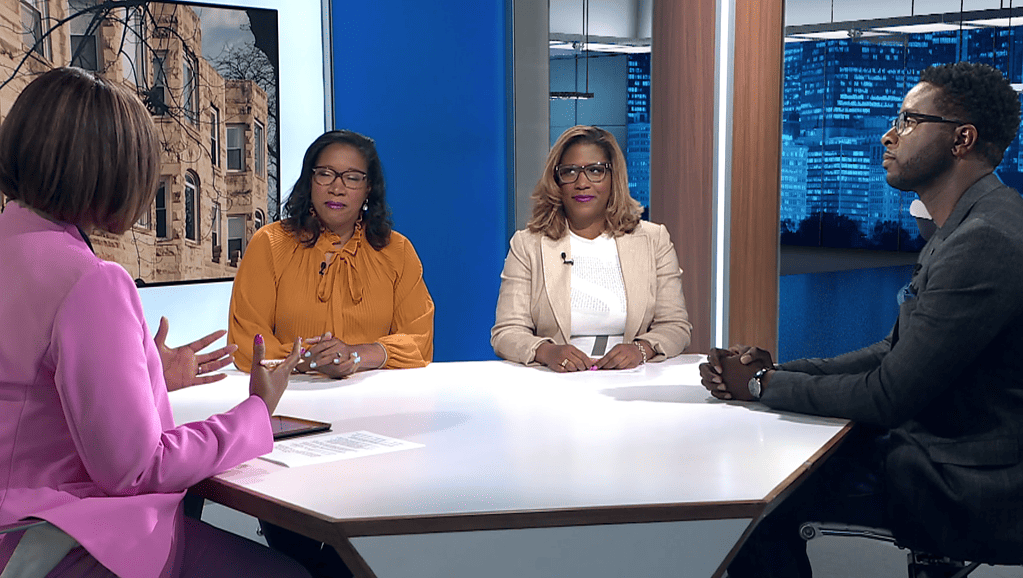 Generations of discriminatory lending practices and policies have taken a major toll on Black communities, locking them out of being able to build generational wealth. 
A 2020 Northwestern University study found that for every $1 of accumulated wealth that White families have, Black families have just one cent.
Local and state officials say they're working to address systemic racism in banking and to shrink the racial wealth gap.
"Since the 20th century, there has been practices such as redlining, contract purchasing and all of those things that have held us back nearly 100 years," said Jessica Caffrey, executive director of Cook County Land Bank Authority. "We see the scars of that on the South and the West Side of our communities."
The Cook County Land Bank Authority, which was formed to address the large inventory of vacant residential and commercial property in the county, recently announced new initiatives with the aim to make homeownership more attainable.
This includes the launch of its Purchase Assistance Program, which provides up to $20,000 for potential homebuyers purchasing a home through the agency. 
Xavier Ramey, CEO of the social impact consulting firm Justice Informed, said that as an entrepreneur, he has faced barriers in getting funding and access to capital.
"Most people, I think, don't anticipate that Black people can sell something from their mind versus building products," Ramey said. "Many times when investors are looking to invest, they're thinking about us selling hair products, or we're going to open up a restaurant."
Three years ago, the Chicago and state treasurers formed the Advancing Banking Equity Commission in an effort to tackle discrimination in lending, hiring and community investment.
The commission includes representatives from some of the largest banks serving the city.
"We know that it must start from the top," said Chicago City Treasurer Melissa Conyears-Ervin. "We need to work with the leadership of these large bank institutions, make certain they're buying into the mission."